 We have highlighted the valuable work of doctors, researchers and all the professionals at the Policlinico Gemelli in Rome, emphasizing all its services, its history, and the quality of care, through a site that can guide the patient to all the information they need.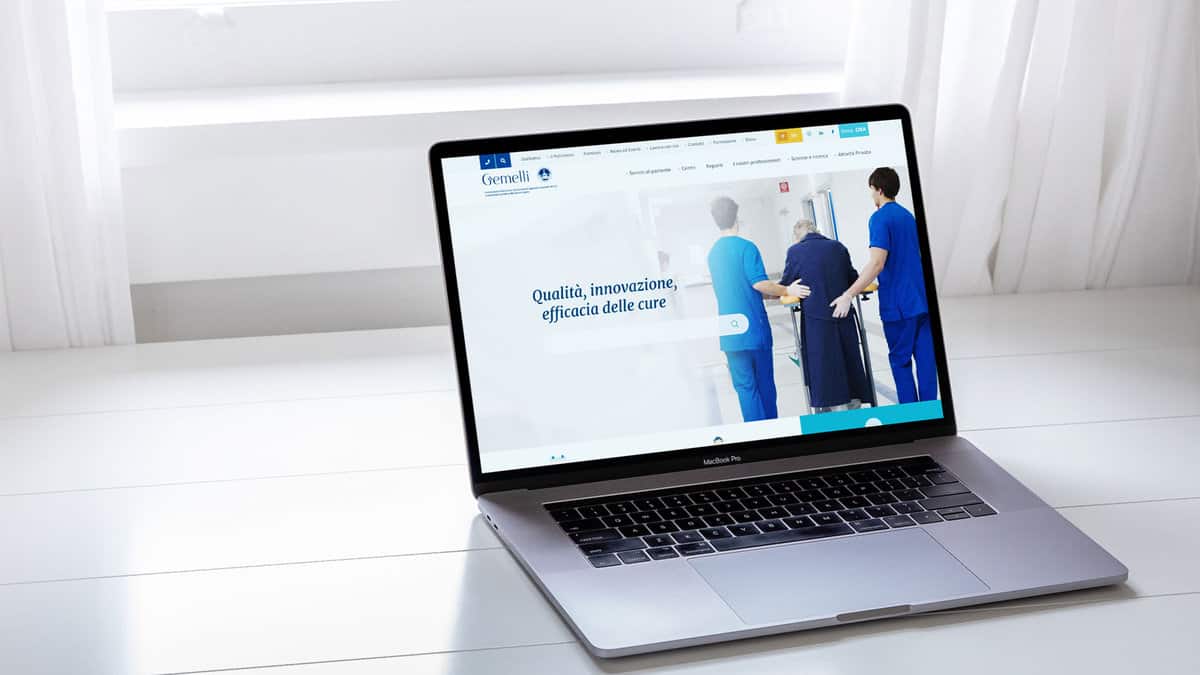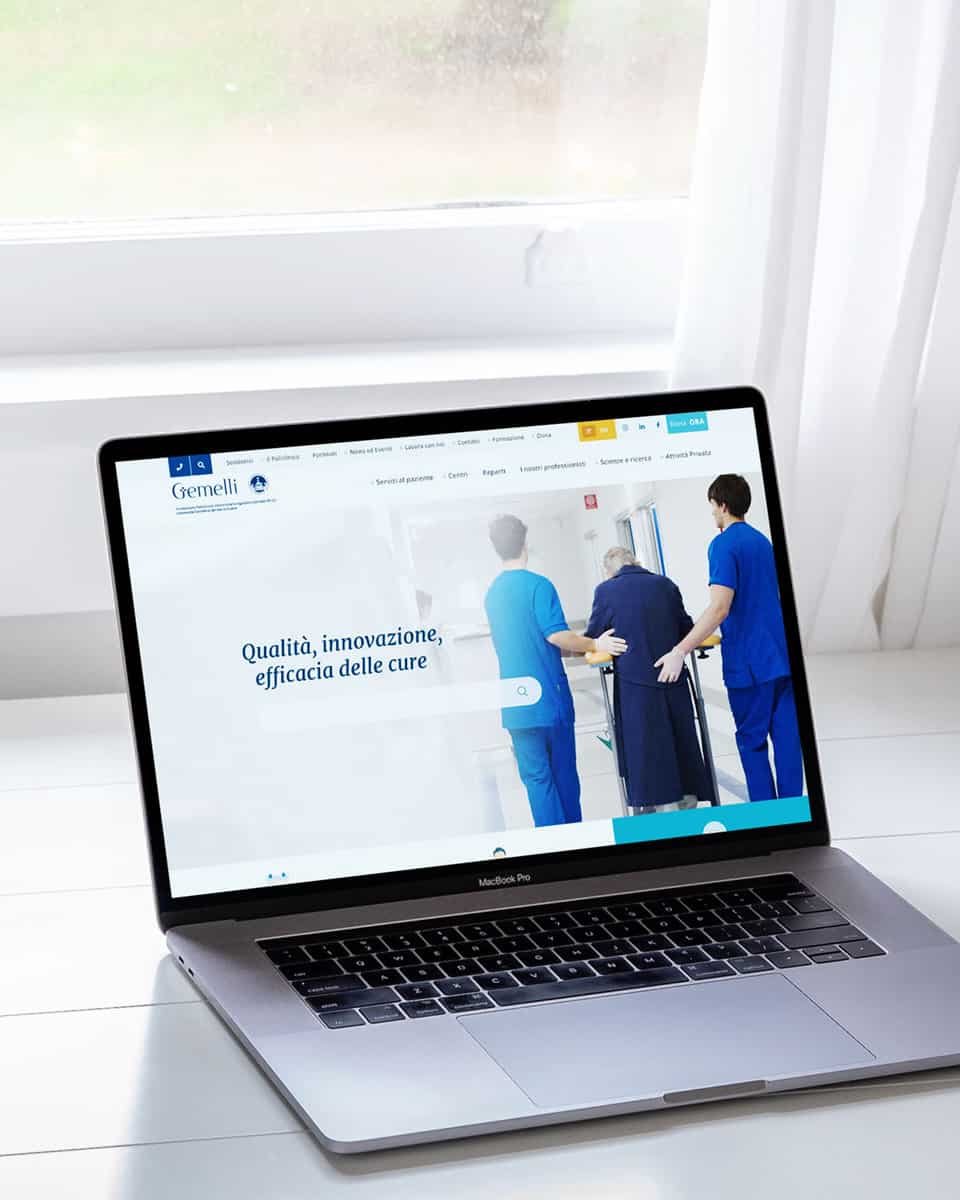 A NEW SITE, SERVING THE PATIENT.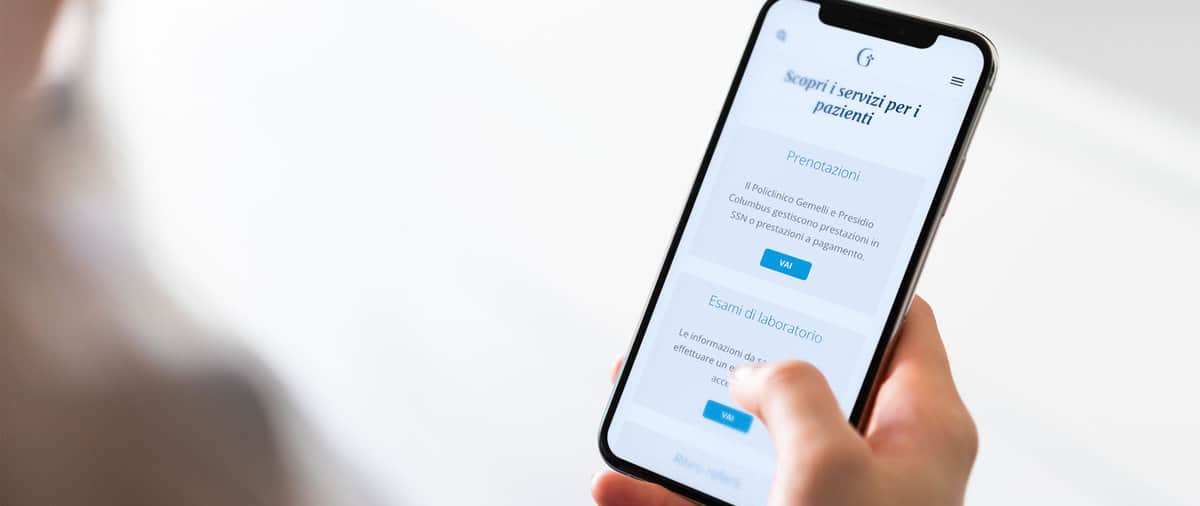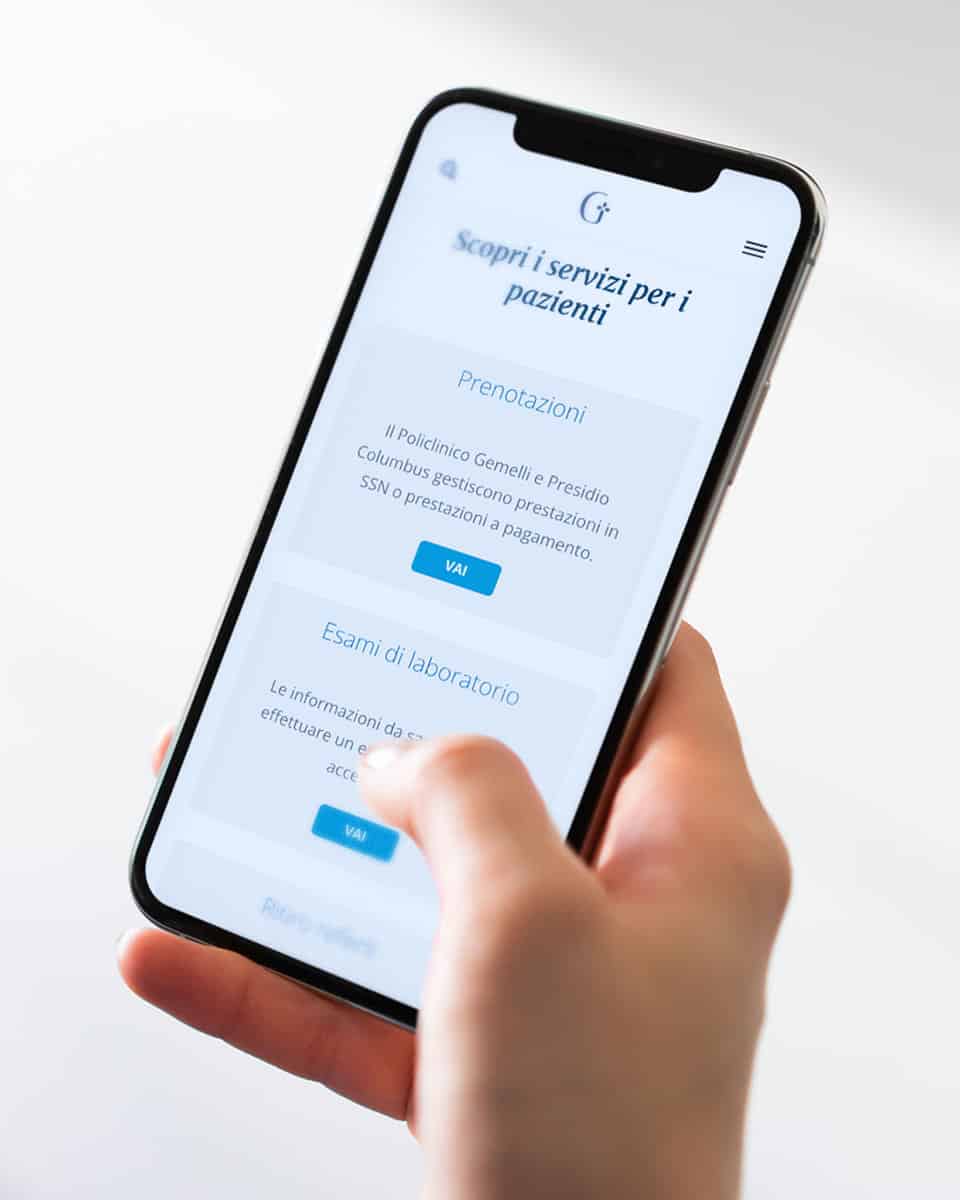 AN EVEN SMARTER SEARCH TOOL
A fast, direct and even more user-friendly search tool allows users to find their way around through the many sections of the site: from news about the activities of the Policlinico, the work of the departments, to the specialists who care for people every day. We created a direct connection between doctors and patients.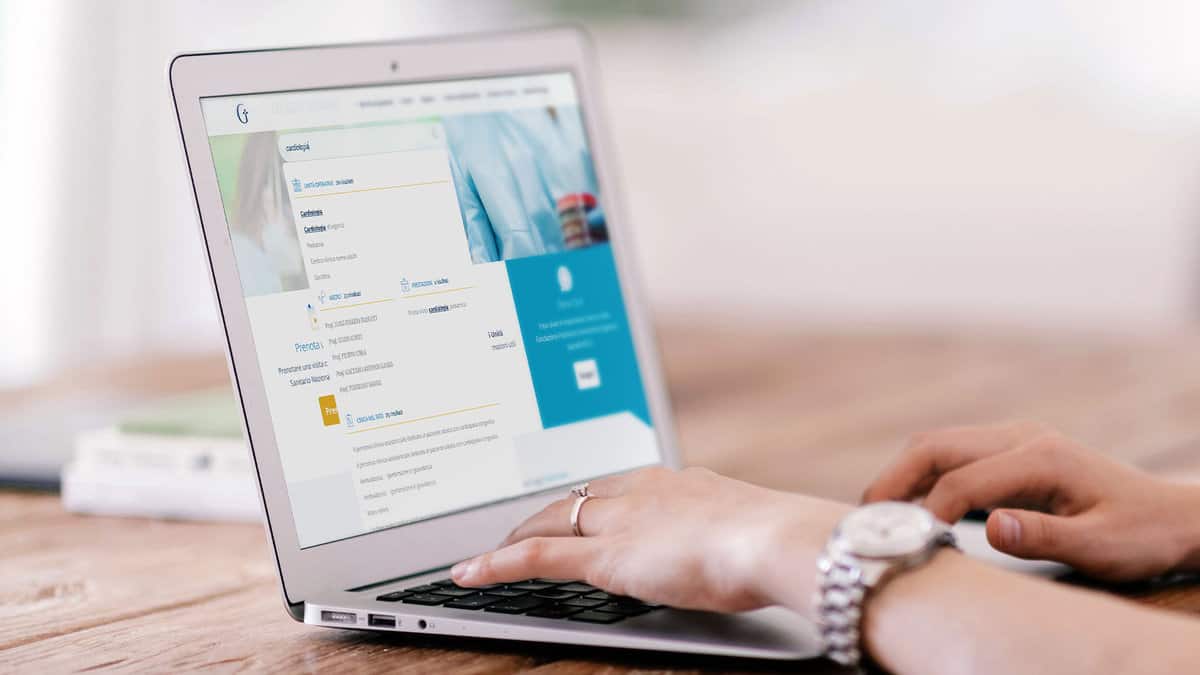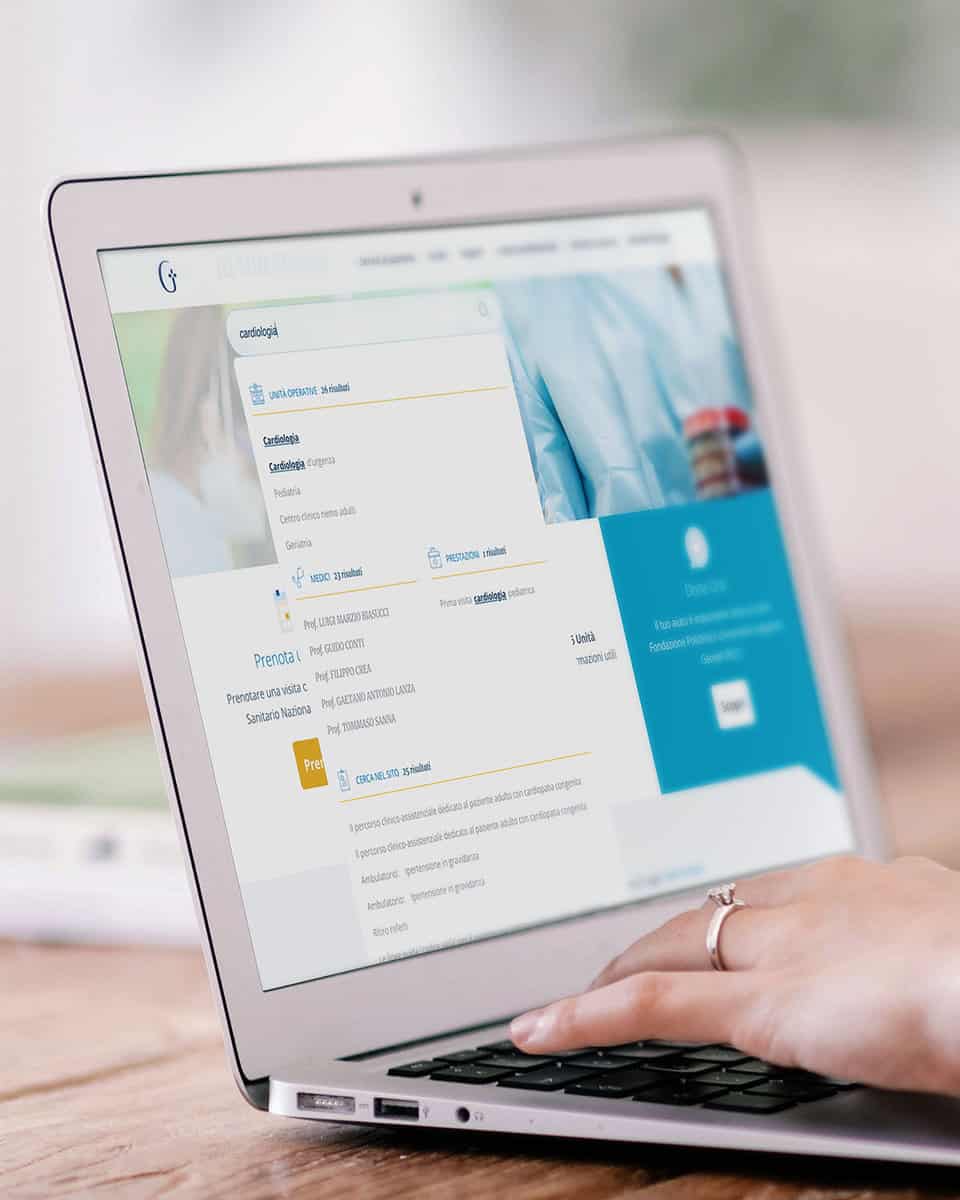 YOUR MEDICAL EXAMINATION JUST A CLICK AWAY
No more endless queues: it only takes a few seconds to book an appointment with the specialist you need. An online booking service makes everything immediate. Your doctor's appointment is just a click away. Or scroll.