 Flair Bartender, Sky and RAI TV presenter and book author for Mondadori: Bruno Vanzan is all of these things. We studied a personal branding operation that could bring together, in a single identity, the thousand facets that distinguish him. The site, designed by us, tells of his great creative energy: his BV Academy courses, catering activities and services for exclusive events, Signature Cocktails, #Emergenzaperitivo and the Shop.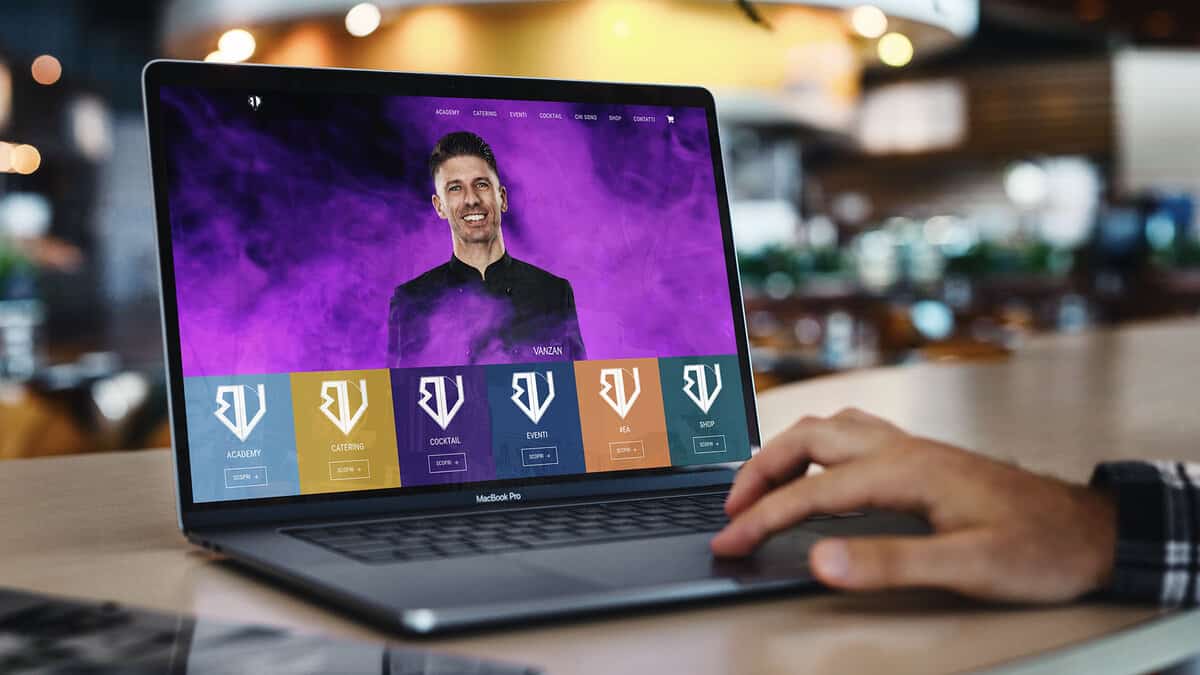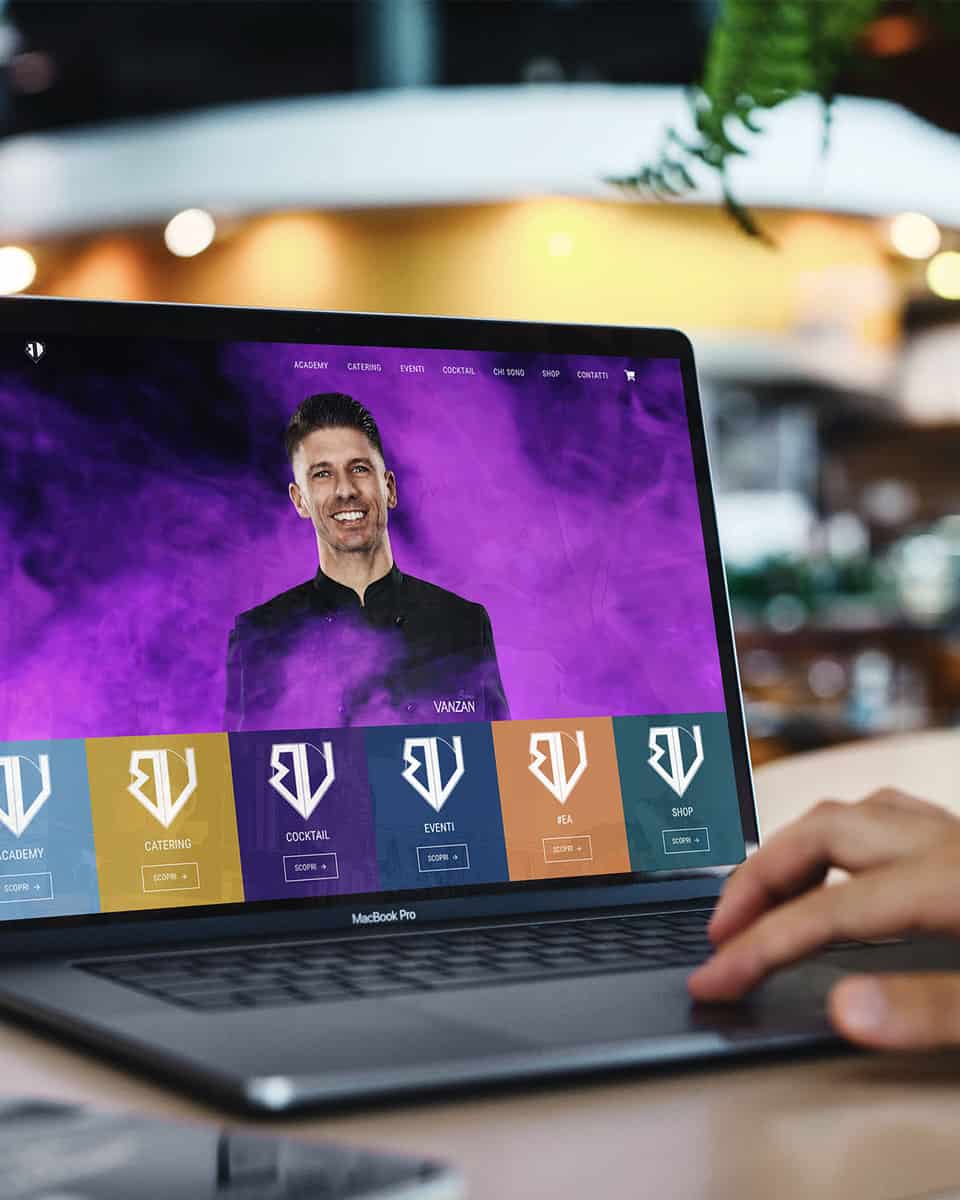 Lots of passions, one big digital personality.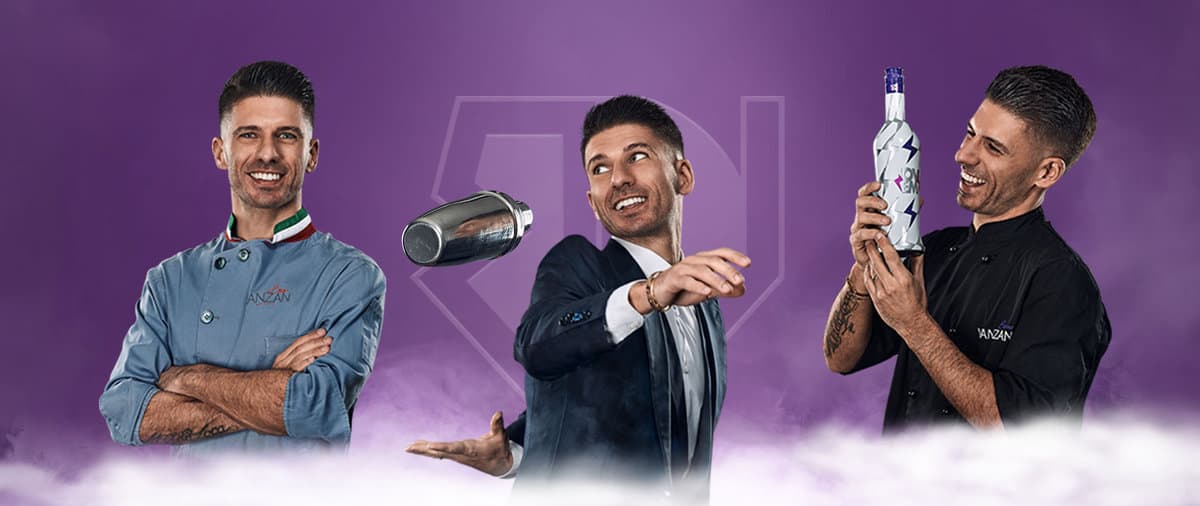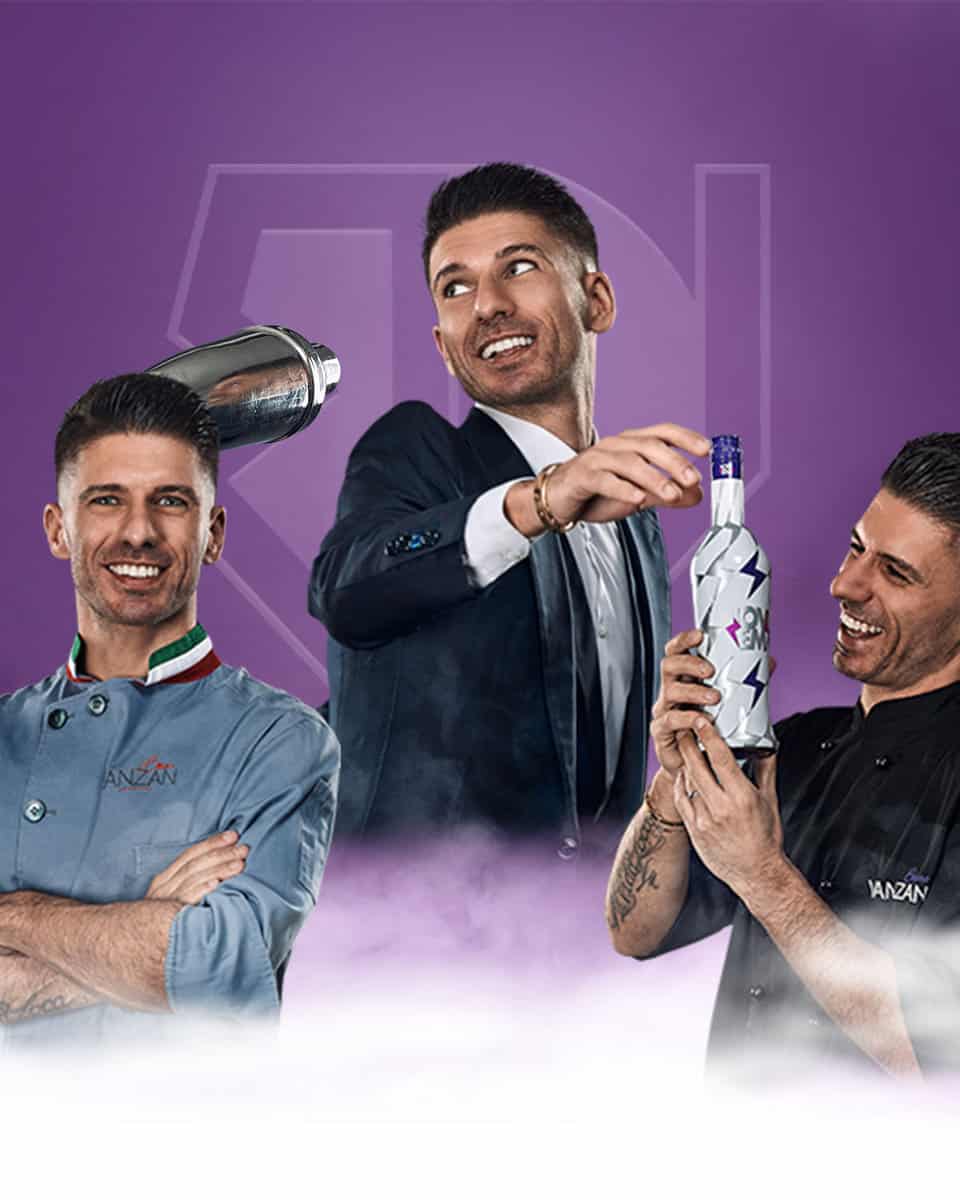 THE RIGHT LOOK AND FEEL
Starting with its initials, we created a logo with dynamic, fast and incisive strokes, stitched on a particular colour palette. A perfect synthesis of its identity and its different areas of business.
UN ESHOP DEDICATO
An eShop where you can find not only books but also the exclusive 4-piece tools and Main Spoon from the Innovative Bar Tools line. Totally made in Italy and in handcrafted steel, they were designed directly by Bruno Vanzan: a must-have piece for those who want to venture into the noble art of mixology.